"What's your community living dream?"
TRIBALIZE: Regenerative Living Summit III
TRIBALIZE: Regenerative Living Summit III is the thought leadership summit for those who are dreaming in, designing, developing and collaborating on the next generation of regenerative community living projects.
TRIBALIZE III is convening critical stakeholders within the regenerative community living movement to amplify sector trends, best practices and emerging projects.
Presented at the inspiring 300-acre Sunrise Ranch, TRIBALIZE III will take place over 3 1/2 days and function as a true tribal gathering of those living in and desiring to live in community, whether it be on regenerative land, in a co-housing development or in an urban co-living venture.
Join us and be connected to key players and organizations in this emerging community living sector as we forge together the evolutionary drivers that will impact and shape the future of living on our planet.
What IS TRIBALIZE?
Think of TRIBALIZE as a thriving membership community offering regularly scheduled events, services and products intended to advance the sector's possibilities and help its participants thrive.
TRIBALIZE III Purpose
To further advance the sector, TRIBALIZE III will serve to create a dynamic marketplace of people, knowledge and possibilities to manifest the following goals:
Convene the regenerative community sector participants
Build the relational trust field of those participants
Illuminate sector challenges and trends
Showcase best practices, business models, and case studies
Incubate projects through interactive mastermind sessions
Match individuals with aligned projects
Amplify sector trends to the media
Consider necessary political advocacy to advance sector
Encourage deep lasting friendships

Programming & Engagement
Our TRIBALIZE: Regenerative Living Summit III has been designed to help catalyze the collective intelligence and maximize the social fusion possible in the room. Presenters will be asked to spark thoughts and conversations that are more participatory and experiential in nature. In addition to these visionary keynote speakers, our programming will bring participants regularly into smaller circles for deeper dialogue and intentional relationship building. Through our talks and experiential activities, we'll weave a tapestry of these general subjects throughout the weekend:
Land ownership/Land use/Real Estate market
Social/relational/collaborative practices
New governance methodologies and currency systems
Regenerative technologies
Regenerative building & design techniques
Blockchain and community software
Sustainable business models
RegEnerative Lifestyle
In addition to the above described programming, TRIBALIZE III will weave in aspects of the regenerative and festival lifestyles including a regenerative technology expo, farm-to-table dinners, morning yoga and meditation, indigenous opening ceremonies, night-time fire circles, music performances, ecstatic dance, late-night tea house and much more.
Who Should Attend?
The TRIBALIZE: Regenerative Living sector is composed of over 25 stakeholder disciplines who make up this dynamic ecosystem, including: Landowners, Builders, Real Estate Brokers, Real Estate Developers, Investors, Bankers, Architects, Designers, Ecologists, Permaculturists, Landscape Architects, Interior Designers, Urban Planners, Dome/Yurt Manufacturers, Solar/Water/Energy Companies, Community Builders, Community Members, Political Leaders, Government Agencies, Civic Planners/Building Dept. Neighborhood Councils, Building Project Users, University Professors, Organizational Consultants, Healers/Priestesses, Artists, and others.
We're extremely pleased to host keynotes, presentations and workshops by industry thought leaders and emerging visionaries representing the spectrum of stakeholders of the regenerative community living movement.
We are proud to present you with the full programming schedule.
In order to honor the land and hold a strong container, TRIBALIZE III will host up to 400 attendees. We expect tickets to sell out, so reserve your space today!
Our goal is to provide an intimate experience that encourages knowledge sharing, relationship building and project incubation. This is truly where dreams are hatched and plans are made.
With your ticket, you'll receive the following:
Access to all sessions and breakouts

Entrance to Regenerative Living Expo

Daily Complimentary Coffee/Tea/Water

Food @ Sunrise Ranch - Meal plans will be available

Daily Yoga, Meditation, sound healings, massage

Receptions Thursday, Friday and Saturday nights

Evening music, fire circles, tea house and star-gazing

Indigenous Opening Ceremonies; Cacao Ceremony

Sunrise Ranch Tours - Link coming soon

TRIBALIZE Charter Membership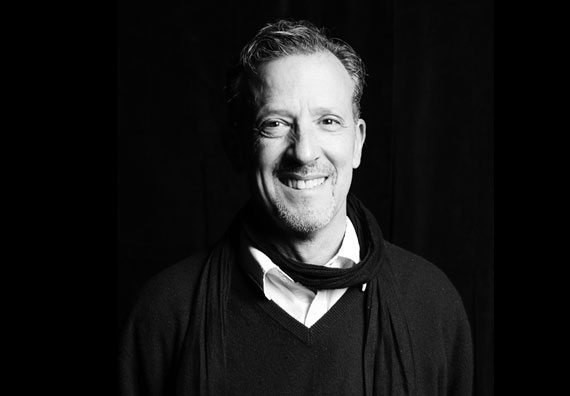 Brad Nye, Founder TRIBALIZE
"We've curated the most pioneering visionaries in the Regenerative Communities sector to catalyze the revolution of new paradigm living. These people are encouraging the mainstream movement forward into a world that bridges natural intelligence with cutting edge strategies to Tribalize new paradigm living"
Shiloh Boss,
Evolutionary Strategist Organizational Development Professional Game Changer
This gathering is timely and rides the crest of a wave that will only continue to grow. At the core, the shared vision and core principles that underpin the spirit of this sector. The nature of our craft is to stand for collaboration over competition, for interdisciplinary insight to innovate and solve problems, for diverse distribution of resources to drive impact.
Scott Vineberg
Founder,
World Better Faster
Many share a vision to restore the planet, our connection to nature and to each other through regenerative land & community development. There is not one forest garden community at scale in Southern California. Collaboration is the way. Tribalize will bring us together to realize our vision this year.
Food:
Sunrise Ranch provides a variety of delicious healthy organic options to satisfy most dietary needs. Much of the produce is grown on-site in their garden and on the farms. Their livestock is raised humanely on the farm land as well.
Sunrise Ranch Meal Plan:

For TRIBALIZE III you will be able to purchase a meal plan consisting of 3 balanced, lovingly prepared meals a day. Price listed soon.

Alternative Meal Options:

Water and Coffee/Tea are always available to all who attend.

A tasty array of snacks will be provided for sale in Sunrise's gift-shop (during business hours).

Attendees can bring their own food on site but please note there are NO fires allowed in the campgrounds and NO access to kitchens or coolers.
On-site Accommodations:
Sunrise Ranch Lodging:

Choose from single, double, triple or dorm rooms, comfortably appointed, nestled within the facility with a pool and hot tub available.

Guest spaces are equipped European-style shared baths, a limited number of rooms have private baths.

Sunrise may also have a limited number of 2 or 3 bedroom apartments with private bath and full kitchen.

Sunrise Ranch Walk-in or RV Camping:

It is a treat to camp on the land in Eden Valley! Walk-in or RV camping is available, north of the facility. Bring your own personal tents, and all necessary gear. Showers, toilets and clean drinking water will be provided near the camping area. No RV hookups are available on the land.

Amenities:

Sunrise Ranch provide additional activities for relaxation and renewal. Various hiking trails around the property, with sweeping views of Eden Valley and Green Ridge Glade Reservoir. A tranquil pond and stone labyrinth round out the list of meditative places.
Off-site Accommodations
We encourage you to plan to stay on the land with us to deepen our field and time together. However, there are several hotels in nearby Loveland. Prices vary (note multiple local taxes will be added to posted room rates)!
HOTELS
La Quinta – 12 min drive
Address: 1450 Cascade Ave. Loveland, CO 80538
Phone:(970) 622-8600
WEBSITE: http://www.laquintaloveland.com/
Hampton Inn Loveland – 25 min drive
Address: 5500 Stone Creek Cir, Loveland, CO 80538
Phone:(970) 593-1400
WEBSITE: http://hamptoninn3.hilton.com/en/hotels/colorado/hampton-inn-loveland
Residence Inn Loveland – 25 min drive
Address: 5450 McWhinney Blvd, Loveland, CO 80538
Phone:(970) 622-7000
WEBSITE: https://www.marriott.com/hotels/travel/ftccr-residence-inn-loveland-fort-collins
Fairfield Inn & Suites Loveland – 25 min drive
Address: 1710 Foxtrail Dr, Loveland, CO 80538
Phone:(970) 461-1000
WEBSITE:https://www.marriott.com/hotels/travel/ftclv-fairfield-inn-and-suites-loveland-fort-collins/
Best Western Plus Crossroads Inn – 26 min drive
Address: 5542 E US Highway 34, Loveland, CO 80537
Phone:(970) 667-7810
WEBSITE: https://www.bestwestern.com/en_US.html
Comfort Inn – 20 min drive
Address: 1500 Cheyenne Ave, Loveland, CO 80538
Phone:(970) 593-0100
WEBSITE: https://www.choicehotels.com/colorado/loveland/quality-inn-hotels
100 Sunrise Ranch Rd
Loveland, CO 80538
Sunrise Ranch Spiritual Retreat Center has programs that empower personal transformation and world service. Sunrise offers conference facilities for leading-edge organizations, opportunities to participate in their 350-acre ranch and farm, and to connect with like-minded people in a multifaceted spiritual community. Sunrise Ranch is the headquarters for Emissaries of Divine Light, a global spiritual network.
Driving Directions to Sunrise Ranch from Denver
Follow I-25 N for 31.5 miles to exit 243, CO-66 W in Mead.

Use the left 2 lanes to turn left onto CO-66 W and take CO-66 W for 6.5 miles to US-287N/N107th Street.

Turn right on US-287N and continue for 15.8 miles to US-34.

Turn left on US-34/Eisenhower Blvd. and continue west on US-34 for 6.5 miles to N CR-27.

Turn right on N CR-27 at the Masonville/Sunrise Ranch sign.

Continue on N CR-27 for 3 miles to CR-29.

Turn left at CR-29 at the Sunrise Ranch sign.

Continue on CR-29 for 1 mile to the second right—Sunrise Ranch Road—and turn right.

Park in the lot immediately to your left and proceed up the sidewalk and stairs to the Front Office in the Pavilion. Welcome!
Alternative Transportation
Bus from Union Station in Denver to Loveland
If you are flying to Denver, take the train to Union Station. Walk through the station and go downstairs to find the bus terminal

You can buy your tickets there but we suggest booking ahead of time as the schedule fluctuates
Ride share: We encourage you seek out other attendees to find ride shares too and from the airport. You can do so on our TRIBALIZE Ride share Contact List on Google Docs:
Sponsors/Partners
Thanks to all our amazing sponsors and partners. We couldn't have this Summit without you!